A Root Level Portfolio Manager can invite another user as another Root Level Portfolio Manger. This may help in delegation of rights, such as when another user has to drive the assessment.

The steps to invite another user as a Root Level Portfolio Manager is described below.

1. Click MANAGE PORTFOLIO at the top-right of the home page.
2. Select MANAGE USERS.
3. In the page that opens up click the option to invite users as shown in the screenshot below.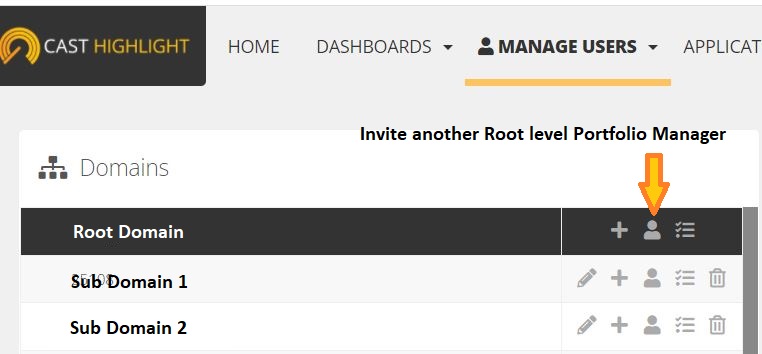 ​
4. Select the role as Portfolio Manager in the dialogue box and enter the email of the new user to invite that user as the Root Level Portfolio Manager. The new user will get the email invite.


Related Articles
CAST HIGHLIGHT - User Administration - How to get invited for the appropriate Role in Highlight
CAST HIGHLIGHT - User Administration - Roles and their Permissions