It is possible to suggest a new feature or to improve an existing one by initiating a product feedback discussion thread. However, before creating a new thread please check if a similar one has not been already created. In that case, it is better to contribute to this one in order to gather comments and votes on one suggestion. This is particularly useful for qualification and priority evaluation by Product Management team.
Creating a new product feedback discussion can be done by clicking the "Post your feedback" button and filling in the dialog that appears.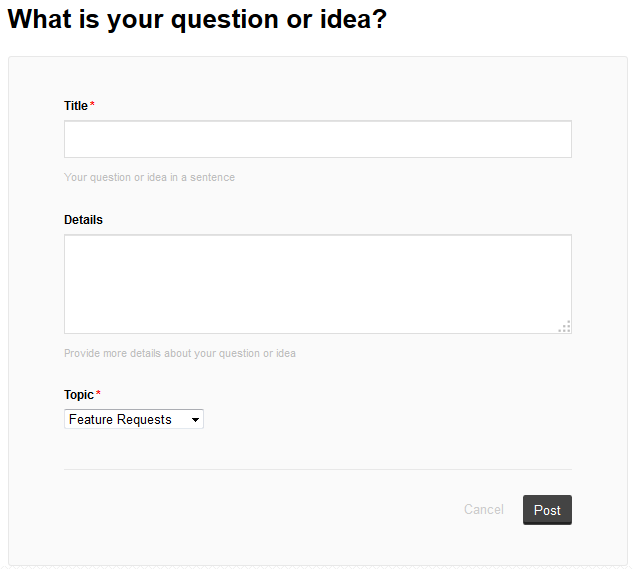 Click "Post" when you finished describing your suggestion. Other users of the forum will then be able to follow you and to contribute to your post.
CAST's Product Management team will aim to provide answers to all proposals within a week.